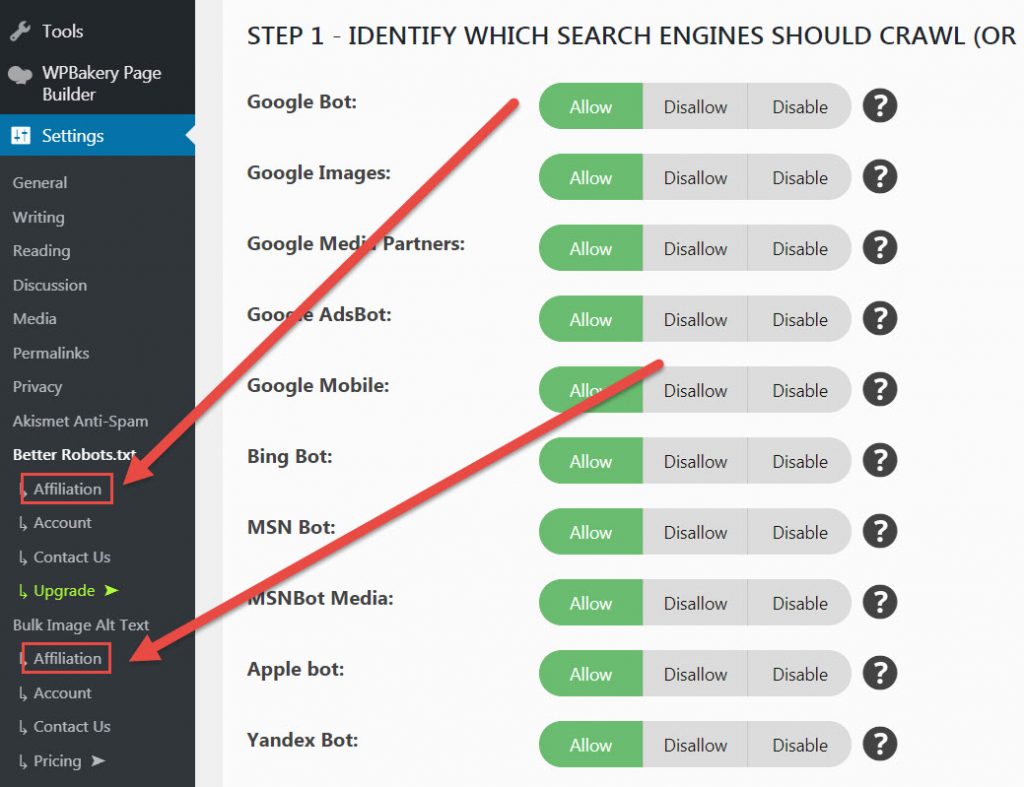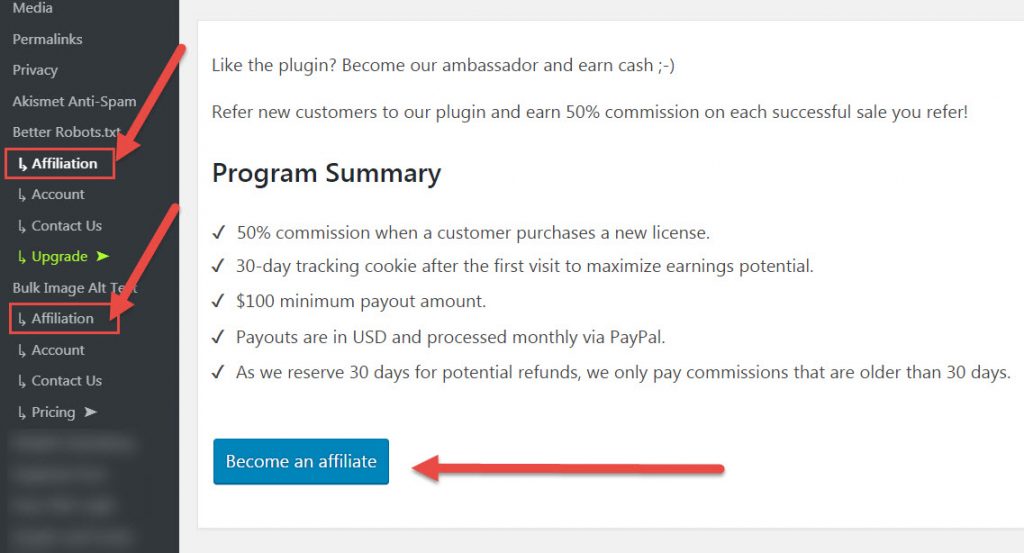 Become an ambassador, get your A1 backlink & earn cash ! Subscribe to our affiliation program, get your backlink, refer new customers to our plugin and earn 50% commission on each successful sale you refer!
Program Summary
50% commission when a customer purchases a new license.
30-day tracking cookie after the first visit to maximize earnings potential.
$100 minimum payout amount.
Payouts are in USD and processed monthly via PayPal.
As we reserve 30 days for potential refunds, we only pay commissions that are older than 30 days.
As soon as your affiliate application is received & approved, a backlink will be generated from BTR & Partners to your website
PS: this backlink will stay active as long as you are part of our program.
So, you get a backlink and you get cash … What else?